Recently, In China Telecom's Bid for Centralized Procurement of Core Routing and Switching Equipment (2019), H3C's CR16000-F high-end router won the Largest share in the bid stage for centralized procurement of multi-service edge (MSE) routers, and the CR19000 series core router is selected as a finalist in the bid stage for centralized procurement of core routers (CR) for the first time. This is another breakthrough of H3C in China Telecom's high-end/core router field after it's high-end/core router products were first shortlisted for China Telecom's centralized procurement of MSE in 2018.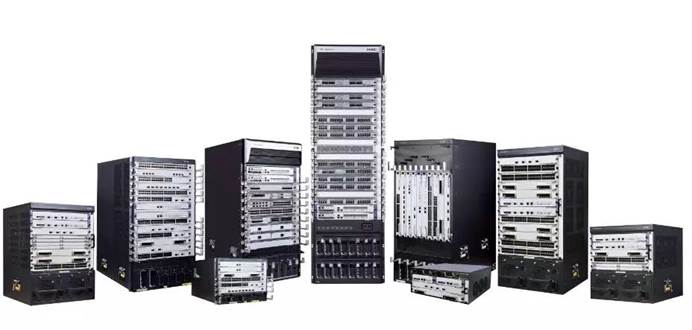 Ranking No. 1 among the finalists in the centralized procurement of MSE routers for two consecutive years, H3C is competitive enough to be a first-tier supplier of high-end routers for China Telecom. The breakthrough in the centralized procurement of CR routers proves that H3C has met the highest technical standard in the IP data communication industry and it is competent to participate in the construction of IP data communication, which is of the highest value of China Telecom.
H3C's CR16000-F series products have been operating stable in China Mobile's backbone network for more than 5 years. Different from China Mobile's application scenarios, the equipment procured by China Telecom are mainly used in the Broadband Remote Access Server, which is the most complex scenario. This puts forward higher requirements for the reliability of the equipment. H3C won the bid of China Telecom's data centralized procurement in 2019, which once again proves the extraordinary strength of H3C routers that meet the carrier-grade quality requirements of the carrier market with high reliability.